2023

Little Hare Illustration Prize

now open
Hardie Grant Children's Publishing is delighted to announce that the 2023 Little Hare Illustration Prize is now open. Awarded biennially, the prize is open to aspiring picture-book artists across Australia and New Zealand.
Entrants are invited to create sample artwork for an upcoming Little Hare picture-book manuscript. The winner will receive a publishing contract, an advance against royalties, and comprehensive art direction and editorial support to take the picture book through to publication. This year's Little Hare Illustration Prize text is The Everyday Tutu by Andrea Rowe, best-selling and award-winning author of the 2022 CBCA Early Childhood Book of the Year, Jetty Jumping.
'Andrea's spirited, delightful text presents a main character that will be recognisable to any parent of a determined and fashion-forward preschooler,' said Hardie Grant publisher Chren Byng. 'It's a text that will suit oodles of different illustration styles and is rich with possibility for emerging artists. We can't wait to see what it inspires!'
Artists from any background are invited to enter, including self-taught illustrators, college graduates, graphic designers and fine artists. To be eligible for the prize, artists should not have illustrated more than one picture book with a trade publisher.
'Our judging team is looking for artists who can demonstrate skill in composition, character development and design, and visual narrative,' said Byng, 'as well as original and arresting illustration styles and points of view. We have a long tradition of working with and developing emerging artists and the Little Hare Illustration Prize is a celebration and affirmation of that commitment.'
Established to inspire new work from unpublished and emerging artists, the Little Hare Illustration Prize helped launch the publishing careers of 2021 winner Meg Rennie (Let's Build a Boat) and shortlistees Jake A Minton (Zombie Diaries and There's No Such Book), Jennifer Goldsmith (Freckles) and Myo Yim (White Sunday).
The key dates for the 2023 Little Hare Illustration Prize are as follows:
Entries open: Tuesday 17 Oct 2023

Entries close: midnight, Monday 15 January 2024

Shortlist announced: mid-February 2024

Winner announced: late February 2024
To enter the 2023 Little Hare Illustration Prize, please click here.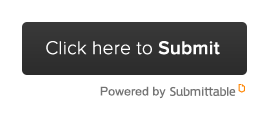 Andrea Rowe is a best-selling, award-winning picture book author, freelance writer and nationally awarded writer of short stories, and a late-night book reader. Andrea writes for children, young adults and grown-ups. She combines her nostalgic celebration of culture, family diversity and the environment in our everyday lives with the questions and conversations that draw us together. Her debut picture book, Jetty Jumping (illustrated by Hannah Sommerville), was awarded the 2022 CBCA Picture Book of the Year – Early Childhood. Andrea believes in the power of stories, of reading out loud and in secret spots surrounded by cushions and stacks of books. She lives in Bunurong Country, in the sand dunes of the Mornington Peninsula, where her writing days are fuelled by a secret stash of Cherry Ripes.
About the Little Hare Illustration Prize Judges
Marisa Pintado, Publishing Director, Hardie Grant Children's Publishing
Marisa Pintado has worked in children's publishing for more than 15 years. She has published a wide range of best-selling and award-winning titles for young readers, including: Welcome to Your Period and Welcome to Consent by women's and adolescent health experts Dr Melissa Kang and Yumi Stynes; the best-selling Real Pigeons series, which is being adapted for film and TV by Nickelodeon; and the beloved School of Monsters series by award-winning children's author Sally Rippin and illustrator Chris Kennett. In 2012 Marisa founded the Ampersand Prize, one of Australia's leading awards for debut novelists. She recently established the Bright Light Books imprint at Hardie Grant to publish books about resilience, diversity, ability, empathy and change for young children.
Chren Byng, Publisher, Hardie Grant Children's Publishing
Chren Byng's career in books began 20 years ago, as a bookseller, and she has worked in publishing since 2005. Across her career, Chren has been proud to publish books from many of Australia's most-loved authors and illustrators, including Freya Blackwood, Judith Rossell, Matt Stanton, Katrina Nannestad, Alison Lester, Philip Bunting, Maxine Beneba Clarke, Glenda Millard, Andrea Rowe, Hannah Sommerville, Leila Rudge and Stephen Michael King. Chren is the current chair of the Children's Publishing Committee, and she is also the author of the children's books Aussie Baby Animals, Aussie Water Babies and Flocked.
Pooja Desai, Art Director, Hardie Grant Children's Publishing
Pooja Desai is an award-winning book designer, art director and publisher. Her career spanned many different design disciplines – from product and packaging to digital design – before she fell in love with the publishing industry. She forged her path designing iconic series brands such as Megan Hess's Claris and Sophie Beer's Love Makes a Family. In recognition of her achievements within the publishing industry, she was awarded the ABIA Rising Star award in 2021. Since then, she has published a select number of passion projects such as the First Nations first concepts series All Around Us by Rachael Sarra, Ryhia Dank, Melanie Hava and Kimberly Engwicht, and Stay for Dinner by Sandhya Parappukkaran and Michelle Pereira. She hates peas and loves collecting vases.